"The Story of a Queen who Lived

Like a Rock Star"

Quote by Angela Howard




A poor rock star who was never in a band

(

but I am sure I would be darling at it),

can't

play an instrument but loves to

sing loudly

in my car.




Welcome to my sad, crazy, funny, depressing,

informative, random positive, always interesting life.




I am just here to make my little mark in the universe.

(You're Welcome!)




My blog is a wild ride sometimes, with ups and downs,

twists and turns, and most times

it may just go nowhere, or so it will seem.




It's all about me here.

But glad you could join me!

I don't mind sharing.



Also part of my wonderful charm, awesome
personality, and oh yeah,
I suck at stability
so mystiquely
(is that even a word)so.
my heels three times. AHHHHH,
if only it was that easy.
I am me and that is all I will ever be...
so love me for all my craziness or
t
urn and leave quietly.
Take me as I am, or watch me as I go! But wait this is my blog, I don't have to leave.
Thanks.
Hey wait, don't leave!!!!
(I didn't mean it).
I decided to blog to be able to share my good days as well as my bad days with you and all the in betweens. There is a lot more to me than my depression but it is a part of who I am.
I am a real person with a real life.
I am a mom, Administrative Assistant,
sister, daughter,
friend.
I have a mental illness, a real illness.
Depression is not something that I made up.
I am a warrior and here to fight
this fight with the
best of them so
that
one day the stigma will be gone.
*Keeping my fingers crossed*
**I blog for Mental Health Awareness**
I will no longer keep silent nor hidden.
I have a lot to say and boy am I going to say what I want.
I will not be silenced
any longer.
My words, thoughts, and feelings need to be set free.
I am now a blogger, therefore I will blog.
B
esides, it is a lot
cheaper
than seeing a
therapist, am I right?!?
So far blogging
has been
FREE!*Hee Hee*
I always wanted to write.
I want to entertain and make people laugh.
It is the best thing I have ever done (besides give birth to my daughter, duh). But it was the greatest thing I could have ever done for myself (*pats self on back, gives self the thumbs up*).
I am a work in progress, my best days are
ahead of me, and I am destined for good things.
Why? Because I am me, I blog now
and because I believe in me.
I learn something new everyday about blogging,
about myself, and how I can be a better blogger.
But no matter how many mistakes I make
(many mistakes have been made already for sure),
I am in it to win it!
But just know that the best decision I have
ever made was to become a blogger.
I have met some great bloggers.
I appreciate everyone of you that follows me or just stops by.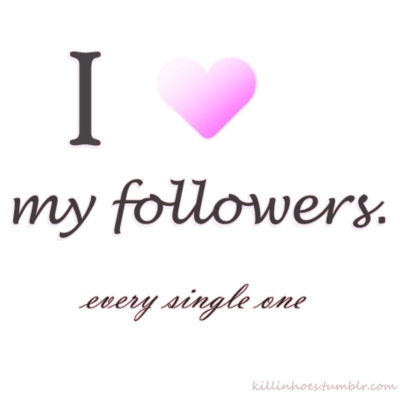 Photo Credit:
http://favim.com/source/killinhoes.tumblr.com/

http://www.acanadianfoodie.com/
Whew! If you are still here,
thanks for staying to the end!
You are Awesome!
I love you all!
*Applause*
This is my life in nut shell!
Positively Depressed 2014